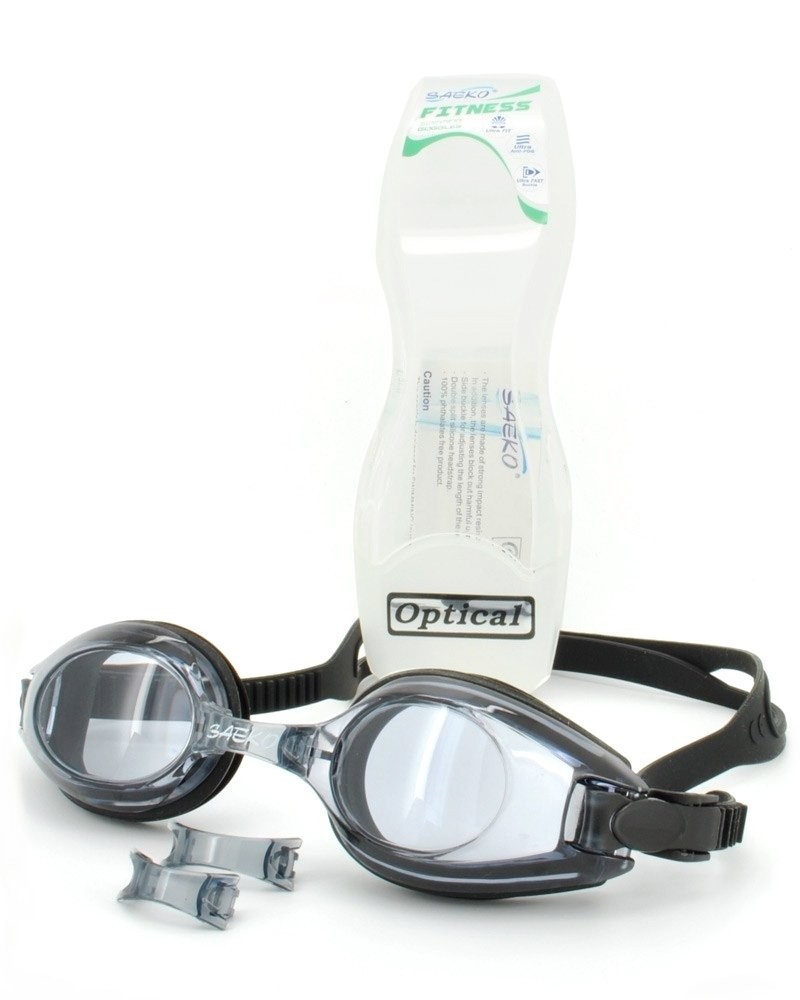 Saeko Adult Prescription Swimming Goggles
Saeko's single vision prescription swimming goggles are our high quality single prescription goggles solution.
Single Prescription Swimming Goggles Features:

Available in Black

Ready to wear goggles in a multipurpose box

Adjustable headband.

Three different nose bridges Lenses with 100 % UV polycarbonate protection Anti-fog coating - do not clean with a microfibre cloth.
Same prescription for both eyes Prescription range from + 8.00 to – 8.00 spheres only.
How to order your Saeko Single Vision Prescription Swimming Goggles:-
These lenses are spheres only.
Simply choose a prescription from our menu that is close to your normal glasses prescription or ask your Optician which would be best for you. Please note if you have cyl and axis values on your prescription these prescription goggles cannot correct for these.
Price Includes: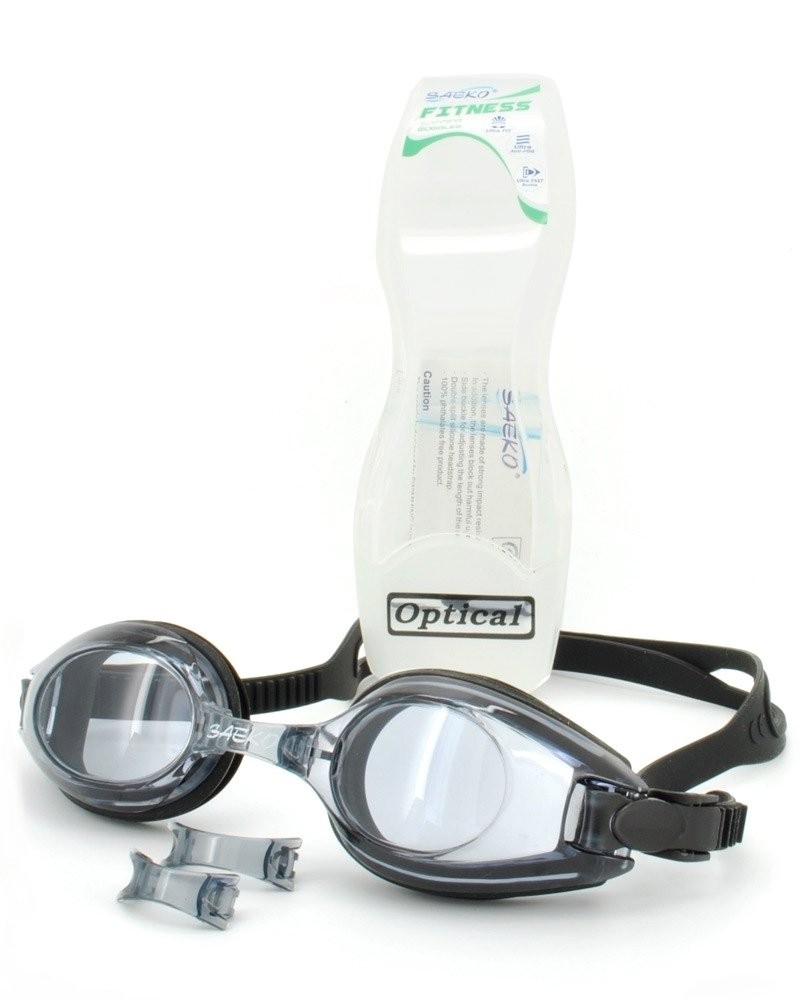 Frame Size
| | |
| --- | --- |
| Eye Size | 39mm |
| Bridge Size | 11, 16mm |
| | |
| --- | --- |
| Frame Height | 28mm |
| Side Arm | n/amm |


How to measure your glasses
The best guide for you is to look at your current spectacles. The measurements in millimeters can usually be found on the inside of the frame, on the arm or on the nose bridge. They will look something like this: (example) - 46-20-135
If the measurements are worn away then a mm ruler can be used to measure your old glasses.
1st number - Lens width: Related to your eye size, and typically in the range of 46 (small) to 56 (large) (where the lens is)
2nd number - Bridge width: This is where you nose sits. Typically this is between 15 and 20.
3rd number - Side Length: 130 (short), 135 (medium) and 140 (long) (from lens to the end piece of your ear) We don't quote this number as a high percentage of frames are size 135